Custom-Designed
Weight Loss Programs
Nutrition. Wellness. Weight loss. Fitness.
Orange County Health & Wellness Programs
I'm a National Board Certified Wellness Coach, Certified Nutritionist, Weight Loss Specialist, a Life Coach and a Personal Trainer. I am very passionate about helping anyone who is ready to make long-lasting changes to their eating and exercise habits. I would love to share my expertise with you and guide and support you on your weight loss journey. Not only will you get the weight off, but you will escape the the frustrating yo-yo diet cycle. Let's do it right once and for all and get this important part of life under control!
My mission in life is to help my clients make healthy sustainable lifestyle changes. I will help you with healthy eating, establishing regular workout routines, and reducing stress. If you realize that quick weight loss diets inevitably fail in the long run, you've come to right place.
Isn't it time to change your lifestyle habits and learn how to cope with our food-centric society while maintaining your health?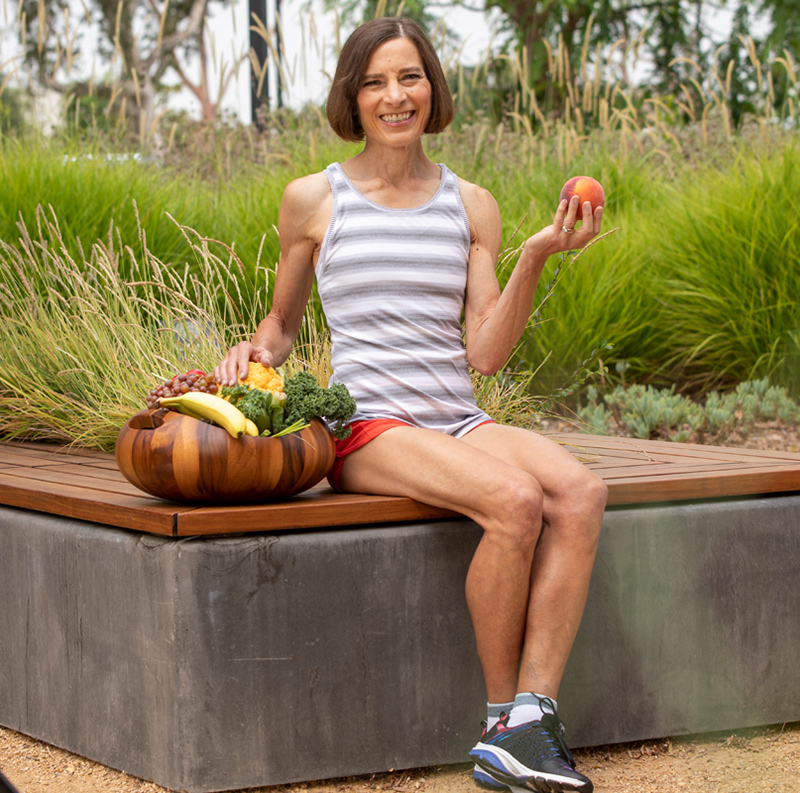 Ready To Start Living A Healthier Lifestyle?
Don't put it off any longer. Contact Lorie today at 714.357.9946
Center for Health and Wellness
Lorie Eber Wellness Coaching is based in Lorie's Center for Health and Wellness in Irvine, California. Offering both face to face and virtual coaching, Lorie works with a wide range of Orange County clients from Irvine, Tustin, Mission Viejo, Laguna Beach, Yorba Linda, Dana Point, Villa Park, San Clemente, and beyond.
Contact Lorie
Lorie prides herself on keeping up with nutrition research so that she can provide the best service to her clients. Her qualifications  include: Nutrition Science Certification from Stanford University Center for Health Education, Mayo Clinic Certified Wellness Coach, Precision Nutrition, eCornell Plant-Based Nutrition Certificate, NASM Fitness Nutrition Specialist, Fowler International Life Coach Certification, and NASM Certified Personal Trainer.
Call 714-357-9946