Contact Us
Lifestyle change begins in the mind.
If you've decided that it's time to start living a healthier lifestyle, you've come to the right place. Whether you've gotten out of shape due to 60-hour work weeks or because of the stress of balancing your work life with the demands of raising a family, you have nothing to feel ashamed about. Because of my experience practicing law for 23 years, I understand the pressure and time constraints that often cause us to put our health on the back burner. Even if you've tried to get in shape and failed in the past, don't attribute it to a character weakness. It's not that you lack willpower, it's just that quick fixes don't work in the long run. The key is to change your habits, step by step with the support and accountability that is provided by a Mayo Clinic Certified wellness coach.
Contact Us
Private Seminar Discussion Forums
Report on your progress in meeting your weekly goal and share your challenges.
Seminar Discussion Forums
Lorie answers your most important questions about health and wellness in her new video series, Ask the Wellness Coach.
Ask the Wellness Coach
Success Stories

Cheryl's Success Story
Lorie's Wellness Boot Camp was just what I needed to jump start my efforts to improve my attitude, outlook, and health.  Read More…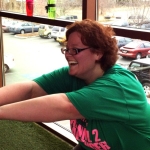 Nancy's Success Story
Lorie has changed my way of thinking. She keeps me accountable with obtainable goals and offers real life solutions. With her help, I've learned to make small permanent changes and not deprive myself.   Read More…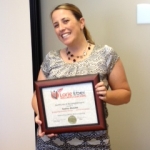 Andrea's Success Story
I have been working with Lorie for three months.  She has a simple approach – change habits slowly so the healthy ones stick!  It has been a life changing experience.  I have much healthier "go to" habits now.     Read More…

What is Wellness Coaching?
Wellness coaching is a relatively new health specialty and you may not be familiar with how it works. It's akin to the concept of a life coach, but with a focus on healthy behaviors. The premise is that health must be approached from a holistic viewpoint: stress reduction, eating better, and moving your body more must be addressed in unison in order for long lasting benefits to be attained. A wellness coach doesn't give you a workout routine or put you on a prescribed diet. Instead, the coach acts as your partner, collaborating with you in devising and realizing small changes in your habits that do not make you feel deprived. If your goal is to lose weight, I will tell you not to monitor the scale, as the weight will come off very slowly, but it will stay off for good. My role is to assist you in setting attainable goals, provide accountability, encouragement and support, and teach you how to maintain these changes for the rest of your life.