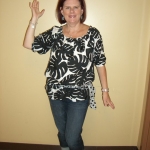 Helane's Blog
All has been going gloriously in my forth week. I'd finally hit my stride with my workouts, going to the gym and even started taking Zumba classes again. Then BAM! For four long days, I felt nauseous and out of sorts.  For you ladies out there you know what I'm talking about!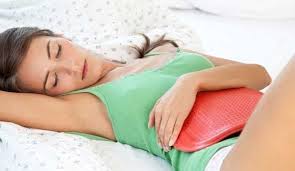 I had been really excited about the progress I was making and about hitting my goals.  I actually sat down at my computer and mapped out all of the classes I was excited to take and started planning some new recipes. Then, like a ton of bricks I was pretty much down for the count for a few days. I was so frustrated because I really was in a groove – to the point where I was running at night in my room to reach my step goal and making sure that every day I did a little something to push myself. From the Coach: This is an example of "life happens." We can't control things like feeling ill. The key is to resume your healthy lifestyle habits as soon as you feel better.

While I was ill, I still was able to eat healthy and ironically had no desire for anything unhealthy. It's strange how that happens. I found that I didn't have much of an appetite at all.
But, after the few days of not exercising it was not so easy to jump back on the band wagon, so I started slow.  But I did it and am gaining momentum back.  From the Coach: While it's not easy to start again, with a little effort, you'll be back on the road to a healthy lifestyle in very little time.
BTW, it didn't hurt that I saw a girlfriend whom I had not seen in a few months and her first comment to me was "You look so little". Gotta love that!