Brianna's Blog–Reflections on Wellness Coaching Experience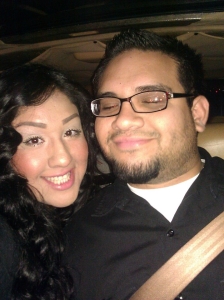 I just want to share from my heart and convey my excitement! My coach, Lorie, is one of my greatest encouragers. I would not be making this progress if it weren't for you, Lorie! Thank you for taking a chance on me and for letting me glean from your wisdom. Also, one other cool thing is that my husband, Matt, and Nolan, my brother-in-law, are really on board with healthy living  NOW so we are all becoming healthy together!
From the Coach: Supportive family and friends help a lot when we are changing our health habits. Hang out with people who are also working towards a healthy lifestyle.
Planning Meals
Meal prep is something I've been wanting to do for some time now to insure clean healthy options throughout the WHOLE day! For so long I would plan for breakfast and lunch but the moment dinner time rolled around I was bombarded with unhealthy options. More often than not I fell right into binging! Oh what a vicious cycle of defeat for me! I would feel bad about it and feel like I could never get through a whole day of eating clean!
While talking and planning with Lorie we set a goal regarding planning healthy dinners, to see how it would work for me. This last Sunday, I went to one of my favorite stores, Costco, and I shopped for nothing but healthy food. When I got home, I put on some of my favorite tunes and started chopping and cooking away! I didn't stress out over it, I just enjoyed every moment of it and moved gracefully in my kitchen! It was like therapy for me! haha! I prepared meals for healthy breakfasts, lunches, dinners, and snacks for me and my husband! I could cry right now! Because the next day I ate clean all day!!!!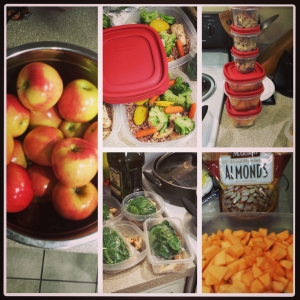 Scheduling Exercise
I also have been journaling, logging my meals and exercises.  Finding what "works for me" is what Lorie is helping me to figure out and that is what is changing my whole life style for the better!! Thank you so much Lorie!!
Lorie and I also planned on how many workouts I would do throughout the week so not only did I eat clean yesterday but I also went for a power walk with my husband and brother in law (who also struggle with obesity) at one of my favorite places… the beach!
I had extreme energy (I even began to skip like I did when I was a child). The stars where glowing so beautifully as we enjoyed a brisk walk and I didn't kill myself while doing it which is something I'm notorious for! Knowing that I'm beginning to understanding what works for me is so huge! I used to set myself up for failure by being unrealistic about what I could handle. Learning that it's not about killing myself in a workout, but just moving more and having fun with it has really revolutionized my life!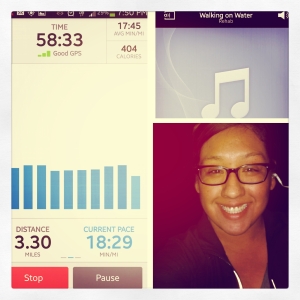 From the Coach: Changing habits is about planning and scheduling. It is not about willpower!